The Gynecologic Oncology Experts at Northwest Cancer Centers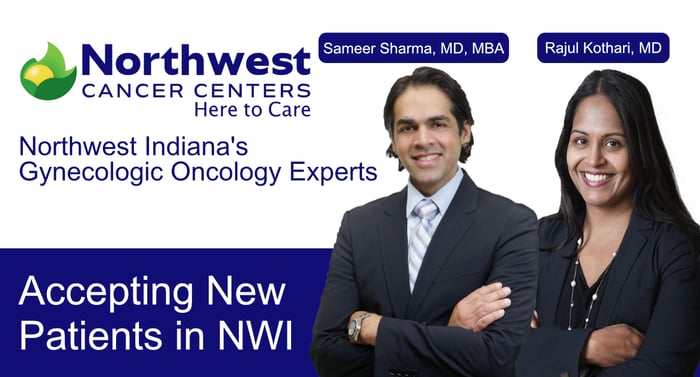 Finding a gynecologic oncologist that thoroughly understands your diagnosis, listens to your concerns, has experience training at top institutions, and is up to date on the latest advances is very important for a woman to consider when choosing a provider. Your gynecologic oncologist serves as the captain of your gynecologic cancer care team, consulting with you and your other medical providers. These important characteristics of a quality, experienced gynecologic oncologist are why we are proud to have Dr. Sameer Sharma and Dr. Rajul Kothari at Northwest Cancer Centers.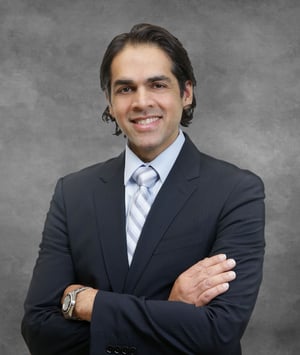 Dr. Sameer Sharma is a Gynecologic Oncologist with over 16 years of experience. He graduated from Rush Medical College in Chicago and then completed a residency at the University of Wisconsin, Milwaukee in Obstetrics & Gynecology. During this period, he spent time as a Galloway Fellow at the Memorial Sloan Kettering Cancer Center in New York and a Felix Rutledge Fellow at MD Anderson Cancer Center in Texas. He then went on to complete a fellowship in Gynecologic Oncology at Roswell Park Cancer Institute in Buffalo, New York.
Dr. Sharma has extensive publications and presentations in the field of Gynecologic Oncology, winning several academic and teaching awards. He is an expert in the management of gynecologic malignancies including ovarian, endometrial, uterine, cervical, vulvar, vaginal cancers and gestational trophoblastic disease. He has performed thousands of minimally invasive procedures for patients with either a cancer diagnosis or complex gynecology conditions.
He serves as a member on various committees on a local and national level including the Society of Gynecologic Oncology (SGO) and a member of the American Society of Clinical Oncology (ASCO).
What is Northwest Indiana saying about the gynecologic oncology experts at Northwest Cancer Centers?