Our Cancer Care Services
Northwest Cancer Center takes pride in offering an abundance of services to our patients. In doing so, Northwest Cancer Center gives patients the ability to have all their needs met under one roof. Our comprehensive list of services at our Dyer location includes:
Laboratory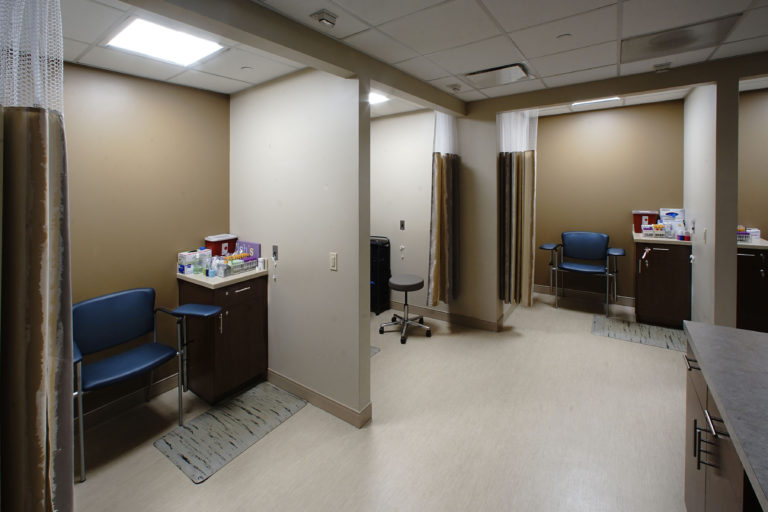 We have four drawing stations in our laboratory, so we are able to draw four patients at a time. We process our CBCs and CMPs in house, allowing us to get quick results so the providers can closely monitor the patients' blood counts and clear the patients for treatment the same day.
Flow Cytometry/Bone Marrow Biopsies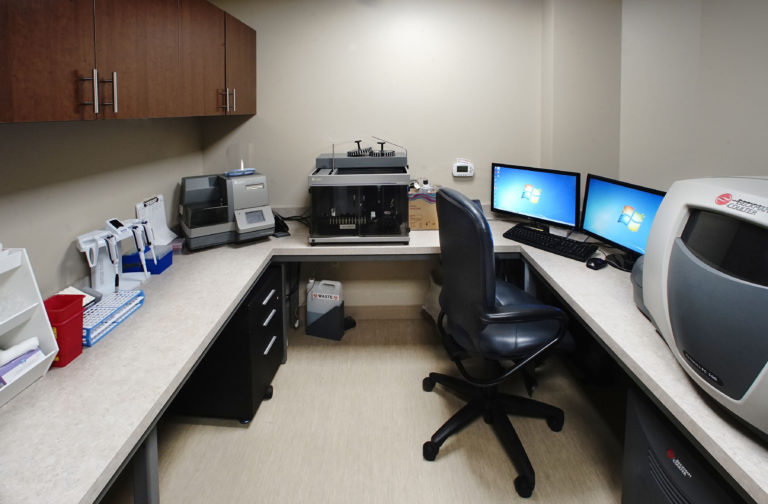 Our flow cytometry lab detects, identifies and counts specific cells to provide detailed information to predict leukemias and lymphomas. Any patient who has a bone marrow biopsy performed at our facility will have their specimen processed through our flow lab to better assist in patient diagnoses.
21 chair infusion suite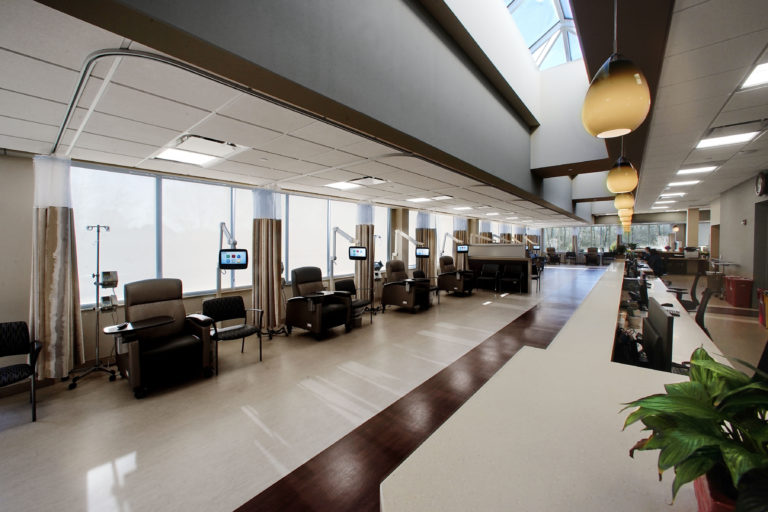 This large infusion room allows us to treat numerous patients at one time. Patients have the option of pulling a curtain if they prefer more privacy, or they can socialize with other patients going through the same thing they are. Our infusion chairs are heated and have a massage option. This creates a relaxing environment for the patient during their infusion. Every day, patients receiving an infusion are offered a sandwich and beverage during lunch time. Patients also have access to our blankets, reading material and a personalized tv.
Two private infusion rooms
These rooms can be utilized for patients undergoing longer infusions, such as intraperitoneal chemotherapy infusion, or they can be utilized for patients requesting more privacy. They are also useful in the event a patient is not feeling well.
Gynecologic oncologist specializing in women's cancers and diseases
Our gynecologic oncologists specialize in women's health. They perform colposcopies, PAP tests and other exams in our facility, and they operate in the hospital setting on those patients requiring surgical intervention . These specialized physicians collaborate with our medical oncologists to refer patients if chemotherapy is needed in their treatment plan.
Detailed, one on one education appointment with our skilled nursing staff
All new patients undergoing chemotherapy are scheduled to meet one on one with one of our nurses before their initial chemo appointment. Our nurses answer any questions the patient or family member may have. They provide the patient with a resource binder, which houses all of the pertinent information the patient needs during his/her treatment including: what drugs the patient will receive, side effects of those medications, a schedule with the patients' appointment times, important phone numbers and direct contact information to the patient's nurse and physician, information about our facility, hours of operation, among many other things.
Oral dispensary
Our oral dispensary is run by one of our pharmacy technicians who collaborates with the nurses and physicians to ensure our patients efficiently receive their oral chemotherapy medication. Rather than getting their oral chemo filled at another location, our patients can stop at our oral dispensary the same day as their office visit to get their prescriptions filled and pick up their medication. Our staff answers any questions the patient may have relating to the medication and informs the patient on how to properly take the medication.
Walgreens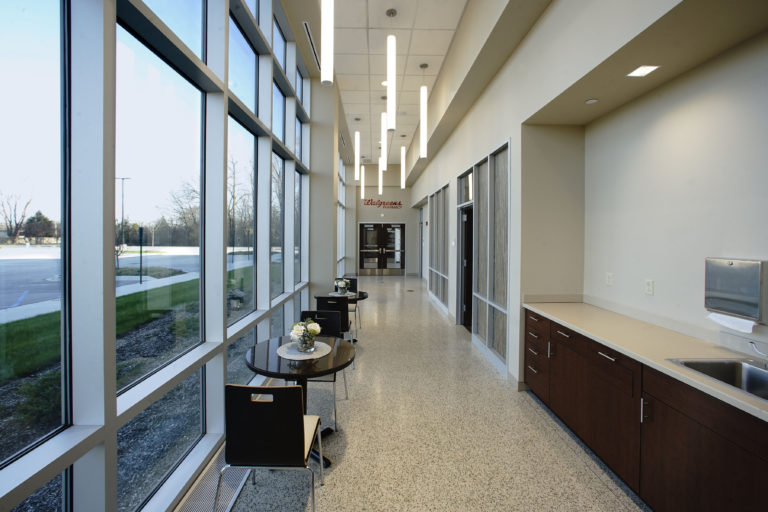 Our in-house Walgreens makes it easy for patients to get all of their medications under one roof. While our oral dispensary dispense our patients oral chemotherapy, the Walgreens supplies the patients with all other medication needs such as: steroids, anti-emetics, antibiotics, among many other things. A pharmacist is always on staff at the Walgreens, and she assists our staff with obtaining prior authorizations for our patients and getting their prescriptions filled in a timely manner. We partner with Walgreens and offer beauty days for our patients. Two days a month, patients are able to meet one on one with beauty consultants to have their make up applied.
Ancillary services
Dietary consultation
Social worker
Complementary Reiki therapy
Energy medicine

Informative classes offered to patients by our team of experts
We offer group classes to our patients so they can gather with others going through similar situations in a comfortable setting under the direction of a social worker, dietician or energy medicine specialist. Some of the classes that have been offered include: how to properly eat and exercise through cancer and how to deal with stress and anxiety. Patients are able to listen to a presentation by an expert and ask questions at their leisure. These classes are held in our upstairs conference room which seats approximately 25 individuals.
Support classes for caregivers
These classes are tailored specifically to caregivers. These classes are held by a social worker, who has also gone through a cancer diagnosis. She discusses what to expect and how to cope with some of the challenges caregivers face.
Access to the nearby Cancer Resource Center
The Cancer Resource Center helps those affected by cancer obtain the support and resources they need to cope with the diagnosis. We refer our patients to this nearby center so they can benefit from the services offered to patients.
Healing garden
During the warm months, patients and their family members are able to enjoy time outside during their infusion. Flowers surround the area, as well as a small pond and greenery, making it a peaceful environment for our guests to enjoy.
24-hour access to our team of physicians
Our physicians are on call around the clock. This benefits the patient because they can reach out at any time to address and answer any of their needs and concerns. We also have an open-door policy at our facility in which patients can come into the clinic any time to be seen by one of our specialists.