Anne Herbert, 69 – Stage 4 Breast Cancer Survivor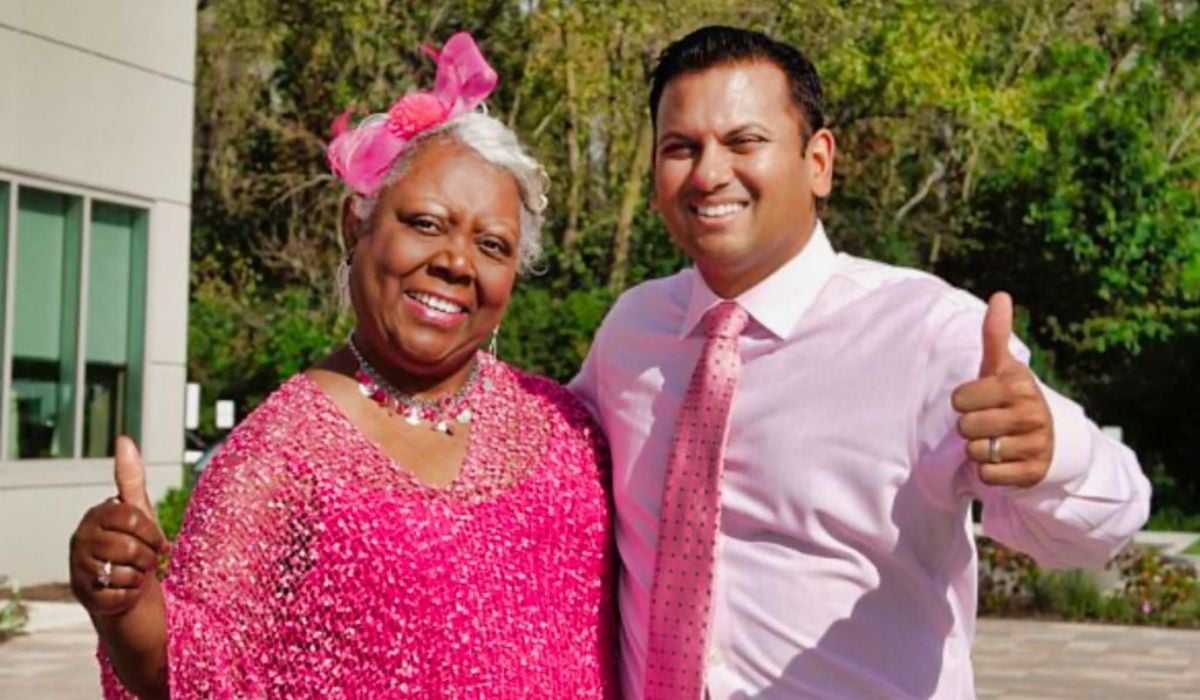 I believe a positive attitude makes a difference in your prognosis and can bring about a positive outcome.
Of course, the right medical treatment is critical on the journey to wellness, but oncologist Dr. Neel Shah, FACP at Northwest Cancer Center in Dyer, IN noted there is something to be said about having a positive outlook.
"Being positive decreases stress, which decreases inflammation in the body," he noted. "It's not enough by itself but it does have a medical basis."
Anne's optimism helped her get through a rough patch. In March 2017, the retired MCI Telecommunications employee felt a lump in one of her breasts. She visited her primary care physician, who immediately sent her for a mammogram and a biopsy.
An appointment was scheduled for Anne at Northwest Cancer Center the morning of April 27, 2017, and she was asked to bring along a close relative. Anne's mother accompanied her, and it was then that Anne received a shocking diagnosis: Stage 4 breast cancer. She had cancer in both breasts, which had metastasized to her lymph nodes, liver, lungs, and bones.
"The paradox was that she felt completely fine," said Dr. Shah. "However, she hadn't gone for a mammogram in three years. As one in every seven women will get breast cancer in their lifetime, yearly mammogram screenings are very important, especially for early detection."
Anne told Dr. Shah that she wasn't going to let her diagnosis stop her very busy and active life. Though initially a port was inserted, Dr. Shah determined that chemotherapy and radiation were not the best options, because the cancer had spread. Instead, he looked at the specific characteristics of Anne's tumor and started her on a targeted therapy – Cyclin-dependent kinase inhibitor, also known as the drug Ibrance, which was a new treatment at the time. Since Anne tested positive for estrogen, Dr. Shah also prescribed Letrozole, a non- steroidal aromatase inhibitor which lowers estrogen production.
"I was told I couldn't be cured, but I could be treated," said Anne. "When I found out that the price of my medications was $500 for a one-month supply, I wasn't sure my insurance would pay. Thank goodness for Dr. Shah, who went to the manufacturer and I was put on a program to get my medication free of charge."
After just three months, Anne's test results showed the cancer in her lungs, bones and liver were gone. The cancer was significantly reduced in her lymph nodes and breasts, so she could move forward with surgery.
"In just a few months, Anne's lump was gone, and her scans were clean. She achieved complete remission," noted Dr. Shah.
"Dr. Shah and my surgeon couldn't believe it. They hadn't seen anyone react so positively in such a short time," said Anne. "Dr. Shah took my case to a doctors' convention, and everyone there agreed it was 'a miracle'."
To eliminate the residual disease, Anne had a double mastectomy four months after her diagnosis. She chose to have the surgery the day after her birthday because she said she would then celebrate a "rebirth". Anne has since had reconstructive surgery and has had no sickness and minimal pain throughout the process.
She has been in remission for 21⁄2 years, has not required chemotherapy and Dr. Shah said due to her medication, Anne has a good prognosis.
Anne's message for others regarding her experience is that all women should be vigilant about getting their yearly mammograms. "Screening can save lives," she said.
A year ago, a new medication called Faslodex emerged on the market that is 6% more effective than Letrozole. Anne visits Northwest Cancer Center once a month to receive her Faslodex injection and still takes oral Ibrance.
Anne is thankful to Dr. Shah and the staff at Northwest Cancer Center for helping her to attack her cancer head-on. When she has a doctor's appointment, she said, the nurses and staff always ask how she's doing and Anne replies, "fabulous".
"The people at Northwest Cancer Center always make my visits a positive experience," Anne said.
Her treatment has allowed Anne to get back to her busy schedule of volunteering. She is a member of three support groups (one of which Dr. Shah recommended), volunteers at a Gary soup kitchen, is vice president of Hammond's neighbourhood crime watch, volunteers with the Munster Junior Women's Club and is a 14-year volunteer with the Red Cross. She's been interviewed on two radio stations and has spoken about her experience at a breast cancer event in Merrillville and at two churches.
Anne said that it's her 86-year-old mom, who just stopped teaching Sunday School, who inspires her. She also noted that as a Red Cross volunteer, her first deployment was to New Orleans during the aftermath of Hurricane Katrina in 2005.
"What made me positive was seeing the devastation of Katrina. It humbled me and made me thankful for what I have in life," Anne said.