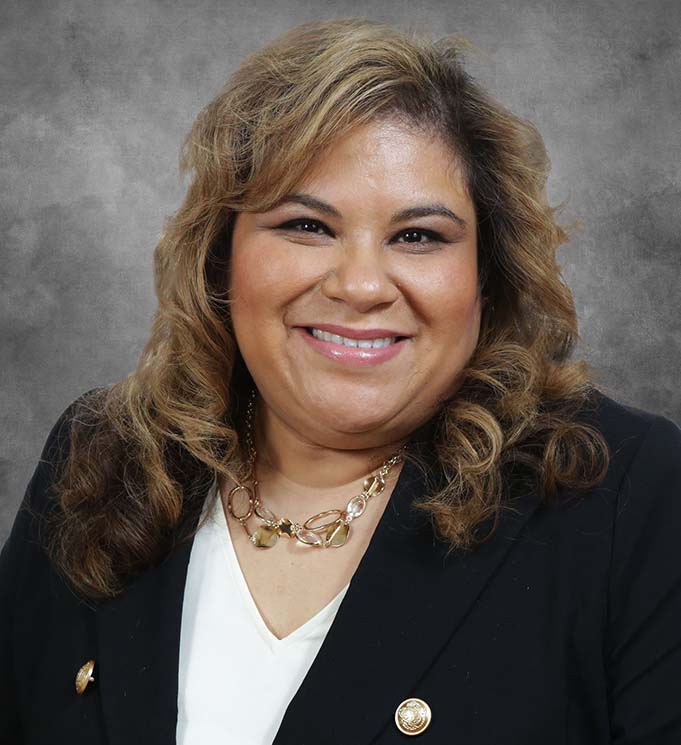 Maria Marrero, FNP-C
Maria Marrero, FNP-C
Maria Marrero MSN, NP-C, CN-BP is a board-certified Family Nurse Practitioner who received her graduate degree from Purdue University in Indiana. She received her undergraduate degree from Indiana University. She was inducted into the Sigma Theta Tau honor society in her graduate and undergraduate programs. She has an extensive background in surgical care services.
She worked as a nurse for 10 years working specifically in orthopedics, served as Neurology Team Leader in spine care and served as a Critical Care Open Heart team member. Maria has worked as a nurse practitioner in urgent care, behavioral health services and family medicine. She worked in family practice and provided health initiatives, and managed acute and chronic conditions. She has clinical experience in radiology and served as an interventional radiology nurse practitioner, managing liver and kidney disease.
She is a certified breast navigator and served as a High-Risk Breast Clinic Clinician. Maria strived for breast cancer screening initiatives in her community. She achieved thousands of dollars in grant funds to use in outreach for breast cancer treatments for those who were uninsured in her community.
Maria is bilingual and speaks Spanish fluently. She has served as an outreach clinician for school physicals, breast cancer education, and health fairs in her community. Maria is a member of the American Association of Nurse Practitioners, Society of Nurses in Advanced Practice, and National Consortium of Breast Centers. She has continued her support with the American Cancer Society, Pink Ribbon Society and serves as a committee member for fundraising for the Cancer Resource Centre in Munster, Indiana.