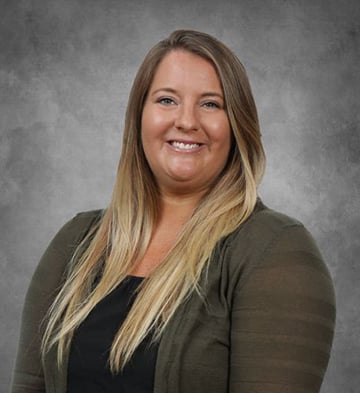 Erica Deenihan, DNP-FNP-BC
Nurse Practitioner
Erica Deenihan, DNP-FNP-BC
Erica Deenihan DNP, FNP-BC is a board-certified family nurse practitioner at Northwest Cancer Centers. She received her Bachelor of Science in Kinesiology and Health Promotion from the University of Kentucky, and then completed her Bachelor of Science in Nursing and her Doctor of Nursing Practice from Valparaiso University. During her studies, Erica served on a Graduate Student Advisory Council as a representative for the DNP program, remained involved as a student member of the American Association of Nurse Practitioners, and was the recipient of several awards including: The Tri Kappa Beta Rho scholarship.
Erica is passionate about the role of preventative medicine and implemented an evidence-based project that aimed to educate young adults on the beneficial aspects of physical exercise as it pertains to health and wellness as part of her doctoral dissertation. She has worked in the field of inpatient Oncology for the past four years and has remained an active member of the Oncology Nursing Society.
Erica is a member of the Society of Advanced Practice Nurses of Northwest Indiana and serves as an adjunct professor and clinical instructor in the College of Nursing and Health Professions at Valparaiso University where she enjoys teaching undergraduate nursing students.
Your Own Medical Care Starts Here
Newly Diagnosed? In treatment? Living with a history of cancer? A young adult? No matter where you're at in your fight, Northwest Oncology can help. Make an appointment below and someone from our staff will contact you.